Solas Fiduciary Services Expands Further in Hong Kong
HONG KONG, July 24, 2020 /PRNewswire/ —  Solas Fiduciary Services (Solas), a privately-owned company that provides independent non-executive directorships to funds and fund managers, continues to expand its presence in Hong Kong.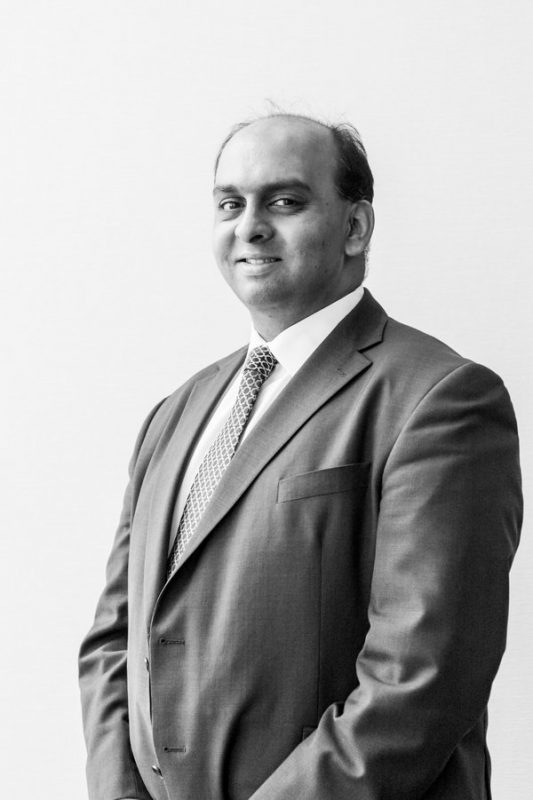 Ashish Patel
"Since the opening of our Hong Kong office in early 2019, we have made tremendous strides in growing our presence in Hong Kong to bring on board talent and to capitalize on the growing trends of the asset management industry," said Martin O'Regan, Managing Director of Solas Fiduciary Services.
Solas is delighted to announce that Ashish Patel, a seasoned veteran who has held Senior Prime Services roles at BNP Paribas and Barclays, has recently joined Solas. Ashish is very familiar with fund setup, corporate governance, and fund operations across multiple jurisdictions.
In addition, Solas achieved a key milestone in Hong Kong this year by forming a strategic partnership with OP Investment Management (OPIM), Asia's leading hedge fund platform. Together Solas will provide world class corporate governance to funds in the region and support highly experienced fund managers in China looking to establish a fund business in Hong Kong and beyond.
"With the Open-Ended Fund Company regime (OFC) and new LP legislations taking off in Hong Kong, we are committed to providing our best service to clients," said Mr. O'Regan. "With our existing team and strong infrastructure, continual addition of new talent and our extensive knowledge of fund structures we are best placed to service onshore and offshore structures." O'Regan said "We are fully committed to Hong Kong and that commitment was recently recognised by Dr. Jiang Xueli, Assistant Director of Invest Hong Kong in their recent July publication."
About Solas Fiduciary Services Pte. Ltd.
Established in April 2016, Solas Fiduciary Services is a fully independent company based in Singapore and Hong Kong, but with access to professional directorship networks and knowledge of international jurisdictions, with Mandarin-speaking coverage and a global network. Its experience encompasses all aspects of audit, compliance, fiduciary, fund administration and banking services to hedge funds, fund of funds and other alternative investment vehicles, including fintech, private equity funds, infrastructure funds, property and real estate funds, discretionary and private funds.
In addition to board support, the company offers consultancy on service provider selection, fund structuring advice, document review, due diligence, regulatory analysis, ongoing governance support and advisory, M&A activity and guidance. With strong business networks across the Americas, Caribbean, Europe, MENA and Asia-Pacific regions, the team is highly experienced with Singapore, Cayman, Hong Kong, Bermuda, and other offshore jurisdictions.
For Media Contact:
Name: Martin O'Regan
Phone: +65 9756 8007
Email: martin.oregan@solasfs.com
Company: Solas Fiduciary Services Pte. Ltd.
Website: https://solasfs.com
Photo – https://photos.prnasia.com/prnh/20200723/2865765-1?lang=0
Logo – https://photos.prnasia.com/prnh/20200723/2865765-1LOGO?lang=0
Source: Solas Fiduciary Services Pte. Ltd.